Posted by

CPW-Northwest Premier Insurance

on
It may be time to upgrade your doorbell if you haven't done it already.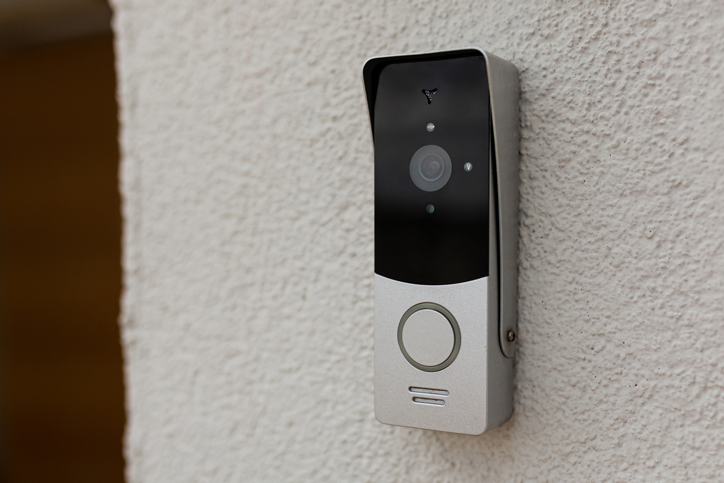 A video doorbell can give you peace of mind during this back-to-school season, confirming when kids arrive home from school and, if it's paired with a smart lock, allowing you to open the door remotely to eliminate worries about them getting locked out.
That's in addition to enabling you to see, hear and talk with visitors through your smartphone, without ever having to physically open the door. Video doorbells also automatically record images when they detect motion near your front door (whether the visitor rings the bell or not) and can be set to alert you that someone is there.
For a monthly subscription fee, many systems offer cloud storage of video clips, allowing neighbors to share images and comments with each other and local law enforcement. Footage and descriptions of porch pirates, car prowlers, lost pets and visiting wildlife are common types of clips shared on the network.
How many homes use video doorbells?
As of 2020 (the latest data available), about 16% of U.S. homes have a video doorbell installed by their front door.
In a 2019 survey, owners of doorbell cams said the main reasons they purchased them were to "feel more secure," "improve peace of mind" and because they were "easy to use," according to Strategy Analytics, a consulting group. Ring and Nest were the two most popular brands, with 65% of owners saying they were "extremely satisfied" with their video doorbell.
Since many people can install the devices themselves (no wiring required), they're a good way to test out the Internet of Things without a lot of effort or expense.
Are video doorbells hard to maintain?
No, and that's probably reflected in the survey's high satisfaction rate.
That doesn't mean a doorbell cam is foolproof. Unless it's hardwired (and most aren't), its battery will need periodic charging. You'll usually get an alert on your smartphone before it dies completely. Because video doorbells are Wi-Fi dependent, they can get knocked offline and won't function during power outages or if your smartphone's battery is run down. If you get a new smartphone, you'll need to repeat the setup process.
Do video doorbells deter crime and aid law enforcement?
The answer isn't as clear as a lot of doorbell cam enthusiasts would hope. While the presence of burglar alarms has been shown to deter criminals, we don't yet have a definitive answer on video doorbells.
Studies done by device manufacturers have shown significant decreases in crime when entire neighborhoods were outfitted with video doorbells. However, those studies have come under scrutiny for data issues including small sample sizes. While some results have been promising, further study is needed.
Even when the devices capture images relating to a crime, their value may be somewhat limited in helping law enforcement apprehend criminals. Investigative resources are stretched thin for crimes like package theft in many communities.
Is it worth installing a video doorbell?
A doorbell cam could be right for you. They're simple and cost-effective, and people seem happy with them as long as they're realistic in their expectations about what the cameras can and can't do.