Posted by

CPW-Northwest Premier Insurance

on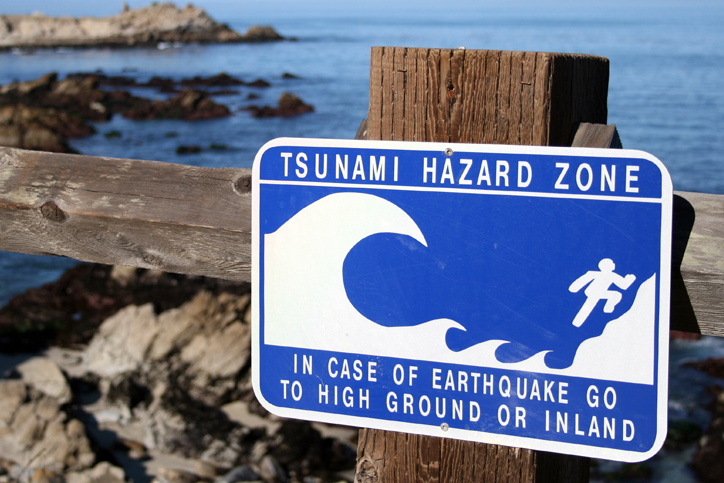 Virtually all homeowners insurance sold in the United States, including PEMCO's, excludes coverage for earthquakes and tsunamis. Those risks require separate policies – one for earthquake, one for flooding – sold by companies that specialize in them. While PEMCO doesn't sell either, we can help you get them.
Few homeowners and renters have earthquake or flood insurance despite the Northwest being a hotspot for both (Washington is one of the most seismically active regions in the contiguous United States, topped only by California and, perhaps, Nevada). In Washington, about 14% of homeowners west of the Cascades have earthquake insurance. That number drops to 2% east of the mountains. For flood insurance, the numbers may be even lower – 1% of Washingtonians have federal flood insurance; in Oregon, it's 1.34%. Those figures are incomplete, however, because they don't include private flood insurance, which is a fairly recent addition to the market.
Is the likelihood of an earthquake or tsunami changing?
No, but our understanding of them is.
A recent report by the Department of Natural Resources noted that coastlines in the Puget Sound region are at greater risk from tsunamis than previously thought, with waves likely to travel faster and break higher. For perspective, a 7.5 earthquake on the Seattle fault could send a 42-foot tsunami wave crashing into Seattle's tourist-centric waterfront, submerging about one-quarter of the 175-foot tall Great Wheel.
A 7.5 shaker is a big earthquake (bigger than the 6.8 Nisqually earthquake in 2001, but smaller than the Really Big One – estimated at a 10% risk within the next 50 years – if the Cascadia subduction zone lets loose). Rather than viewing the report as a cause for panic, see it as a call for preparation.
Why would I need flood insurance for an earthquake-caused a tsunami?
That can seem like a double-whammy to consumers and buying both kinds of policies can be a significant expense. For coverage purposes, though, they're very separate risks. For example, if your home is situated high and dry with little chance of ever being affected by a tsunami, imagine how you'd feel about the added the price you'd pay for earthquake insurance if tsunami coverage was included as part of the policy's baseline price for everyone.
Fortunately, pricing for earthquake and flood insurance can be fine-tuned and surprisingly affordable in lower risk areas. It also depends a lot on the unique characteristics of your property. For earthquake insurance, the age of your home and its construction style make a huge difference in what you'd pay. For flood insurance, your home's elevation can work in your favor.
Is cost the biggest reason most people don't have the extra coverage?
Price and confusion about coverage (believing their regular homeowners insurance would pay for damage) probably rank as the top two reasons many people don't buy earthquake or flood insurance; however, they're not the only ones.
When it comes to earthquakes, for example, complacency can set in because most are too small to notice. It's easy to think "so far, so good," especially when you have more immediate needs competing for your dollars. There's also a perception that earthquake policies come only with very high deductibles, meaning damage would have to be severe before it would make sense to file a claim. While that was once the case, today's policies are available with deductibles as low as 2.5%.
Flood insurance has its own set of misconceptions. It may be required by mortgage lenders and is mandated under the National Flood Insurance Act for borrowers whose property is located within a "100-year flood plain" as a condition of receiving a federally backed loan. Among homeowners not required to buy it, many assume (incorrectly) that they don't need it. About a quarter of federal flood-insurance claims are made by policyholders who live outside of high-risk areas.
How can I prepare my home for an earthquake?
While mitigations like creating slopes, channels, berms and barriers can help reduce tsunami damage, property location is overwhelmingly the biggest risk factor.
For earthquakes, there's more you can do to reduce potential damage:
Make sure your home is bolted to the foundation. That's the code for newer homes, but if yours is more than 30 years old, it may need to be retrofit.
Determine if you have added risk from unreinforced masonry or an unreinforced garage door opening. Your county's building department may be able to help. Or, get an inspection by a general contractor who is certified in earthquake retrofitting.
Put safety film over sliding doors and picture windows.
Move your bed away from the windows and take down any pictures hanging over the headboard so they couldn't fall on you.
Put childproof latches on your cupboards to keep things from rattling off the shelves and shattering.
Strap bookcases to the wall so they can't topple over.
Strap your water heater to the wall.
Put together an emergency kit with food, water, clothing and medicine for your home and car. In a PEMCO Poll a few years back, we learned over half of us have taken steps to get ready – so that's a good start and it can get even better.
Know how to shut off your utilities like gas and water.
Back up computer files and scan important paper documents.
Put together a plan for your family. Know safe spots in every room (under desks, against inside walls) where you can take refuge if the shaking starts. Also, agree on a place where your family will reunite if separated, and choose an out-of-state friend whom family members can call after an earthquake to report they're OK.
It's also a great idea to participate in the annual Washington or Oregon Great ShakeOut, scheduled this year on October 20.
How can I find out more about earthquake and flood insurance?
Not everyone needs earthquake or flood insurance – but it's worth having the conversation to understand your risks and cost options.
PEMCO doesn't sell earthquake or flood insurance, but we can help you get it, starting with simple information like the age, square footage and construction characteristics of your home, which we already have on file if you insure your home with PEMCO. Talk with your local PEMCO agent or call 1-800-GO-PEMCO, ext. 4007, to reach a PEMCO Insurance Agency representative.
Don't put it off! Flood insurance has an automatic 30-day waiting period for coverage to take effect, and earthquake insurers often put a moratorium on new sales following any kind of seismic activity in your area.