Posted by

CPW-Northwest Premier Insurance

on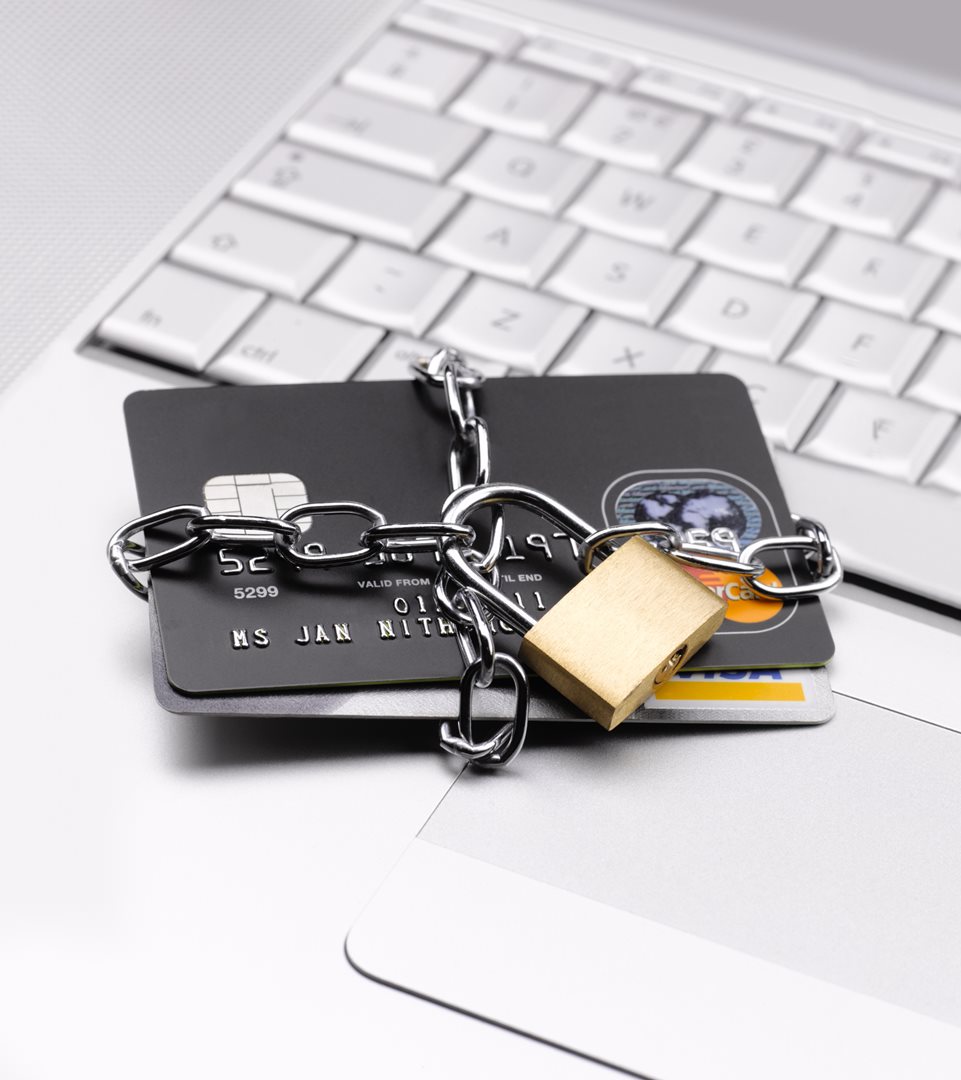 Almost one in four people say they have fallen victim to identity fraud over the holiday season, according to this Experian survey.
Amid festive lights and holiday parties, November ushers in a wave of identity fraud as thieves take advantage of people embracing seasonal traditions. Activities like shopping, browsing unfamiliar websites, dining out, travel and clicking links in email promotions can put you at higher risk.
Here's how to safeguard your identity this holiday season
How can I prevent holiday identity theft?
During the holidays, it's easy to miss warning signs or relax your usual precautions when you're busy, distracted or over-scheduled. Security experts remind you:
Shop only on secure websites. Look for a lock icon or "https" (not just "http") in the URL, which means the site has added security that makes it harder for thieves to steal your information. In an Experian survey, 40% of respondents didn't take the time to check a website's URL before purchasing online.
Secure your devices. If you've been putting off software updates on any of your devices, do it before you begin your online holiday shopping. Even if you're not interested in the upgrade's new features, most also include security patches for newly discovered threats.
Enable two-factor authentication whenever it's available. When you log into your account with your password, you'll receive a code by email, text or voice call (your choice), which you'll type in to verify it's really you.
Don't click links in promotional emails or online posts, even if they look like they're from a company you know. A difference of one letter in an email address, for example, can be the only clue that the sender is bogus. Instead, search for the company online to confirm the promotion is legitimate and that you're using its secure website rather than a lookalike imposter. Don't click popup ads and avoid clickbait stories that are thinly disguised ads.
Use a secure network connection, ideally at home. Don't shop online or check your financial accounts using public Wi-Fi.
Use a credit card, not debit cards or checks. Whether you shop online or at a store, your credit card has federally mandated protection against fraud. You aren't responsible for fraudulent purchases and usually can get your money back quickly if it happens. Protections are much more limited with debit cards and checks.
Use a digital wallet (for example, Apple Wallet) when possible, instead of a credit card. They replace your credit card number with a one-time, encrypted digital token when you make a transaction, masking it from potential thieves. If you use a digital wallet, make sure you've set up biometric protections on your phone like face or fingerprint recognition, so it would be useless if thieves steal your phone. Also, don't download questionable apps (like a viral selfie app), since they can introduce malware on your phone similar to email phishing scams.
Carry only what you need that day. If your wallet is lost or stolen while you're shopping, it's better to lose only your driver's license, a credit card and your warehouse membership card rather than everything else (including your medical insurance cards), which could give a thief access to your identity on multiple levels.
If you lose a card, immediately contact the bank or credit union that issued it so they can deactivate the card and shut down fraudulent purchases.
Check credit card and ATM terminals for skimmers. Thieves can attach physical devices to card readers to capture your information and use it for unauthorized purchases. If something looks off about a machine, don't use it.
Hang up if you get an unsolicited sales call or pitch for a charity donation. It's easy to get trapped in a scam. If you're truly interested, go online to check out the company or organization and its reviews. If everything looks OK, call the main phone number or use its secure website to buy or donate.
Keep receipts and check them against your credit card statement. Even if you're not the victim of a scam, mistakes can happen. Call your credit card company immediately if you don't recognize a charge.
Take screenshots of confirmation screens when shopping online and save confirmation emails. While that won't necessarily save you from a scam, it will help you track down your merchandise if something goes wrong.
Is there more identity fraud in Washington and Oregon?
Nationwide, nearly half of Americans have fallen victim to identity theft since 2020. Many people joined that unlucky club in 2021 when data compromises climbed 68%, according to the Identity Theft Research Center. And during COVID shutdowns, phony pandemic-related unemployment claims pushed fraud reports to new highs.
The Pacific Northwest isn't much better or worse than most places when it comes to identity theft. It ranked in the middle of the pack for reported cases in 2021 – Washington was No. 22 and Oregon was No. 26. (The other Washington was the worst and South Dakota was the safest, according to the Insurance Information Institute.) But for cybercrime, Washington cracked the top 10 for both number of attacks and amounts of money lost.
In the PNW, we're confident we can spot a scam and avoid trouble, according to a PEMCO Poll in which 80% of people surveyed in the Seattle or Portland metro areas ranked themselves as "excellent" or at least "good" in spotting a scam. We weren't so confident about our neighbors, though. Only about half of people said their peers were equally good at detecting when someone was trying to swindle them.
How can my insurance help if I'm the victim of identity crime?
Know the warning signs of possible identity fraud. The Federal Communications Commission (FCC) says any of these could mean you've fallen victim:
Withdrawals from your financial accounts you can't explain
Calls from collectors about bills that aren't yours
Charges (even small ones) on your credit or debit card that you don't recall making
Unexplained turndowns for credit, service or job applications
Routine bills or other mail you're expecting have stopped coming.